We use our rich international network
to propose consistent, composite international transportation.
We provide composite and consistent international transportation services centered on export and import business at Port of Nagoya, and have accumulated trust and results over more than 70 years. More than anything, our strength is our comprehensive power that leads to the resolution of customer issues. We provide transportation services including the import and export of all kinds of cargo to the place specified from the port as the transportation business partner of a truly wide range of customers including the manufacturers and trading companies representative of the Tokai region. In addition to local agents (about 30 companies) centered on Asia, a wide range of overseas transportation is possible using our international network (ONE WORLD NETWORK).
We have a delivery network that connects countries and regions throughout the world.
We provide customers with door-to-door services.
From cargo collection at the place specified, such as the customer's factory, to the storage of cargo in bonded warehouses, customs clearance work, overseas transportation by container ship, and land delivery to the place specified from the local port. We provide "door-to-door" services. By when do you want to transport what kind of cargo to where in the world? We propose the optimal solution for customers' issues.
Service guide
We can handle all kinds of cargo.
We handle a wide variety of cargo while supporting the international transportation of customers in various industries and have accumulated transportation knowhow. Heavy items such as the steel materials essential to manufacturing (ingots, round steel bars, steel plates, elongated materials), etc. Powders and fluids. Construction materials such as stone materials and timber. Food-related raw materials, everyday sundries, etc. We propose a means of transportation to deliver the items customers want to transport safely and accurately. In addition, we also carry out the customs clearance work required for chemical product transportation, as well as the storage, heating, cleaning and maintenance of tank containers. We make proposals that lead to cost reductions and efficiency improvements related to all logistics.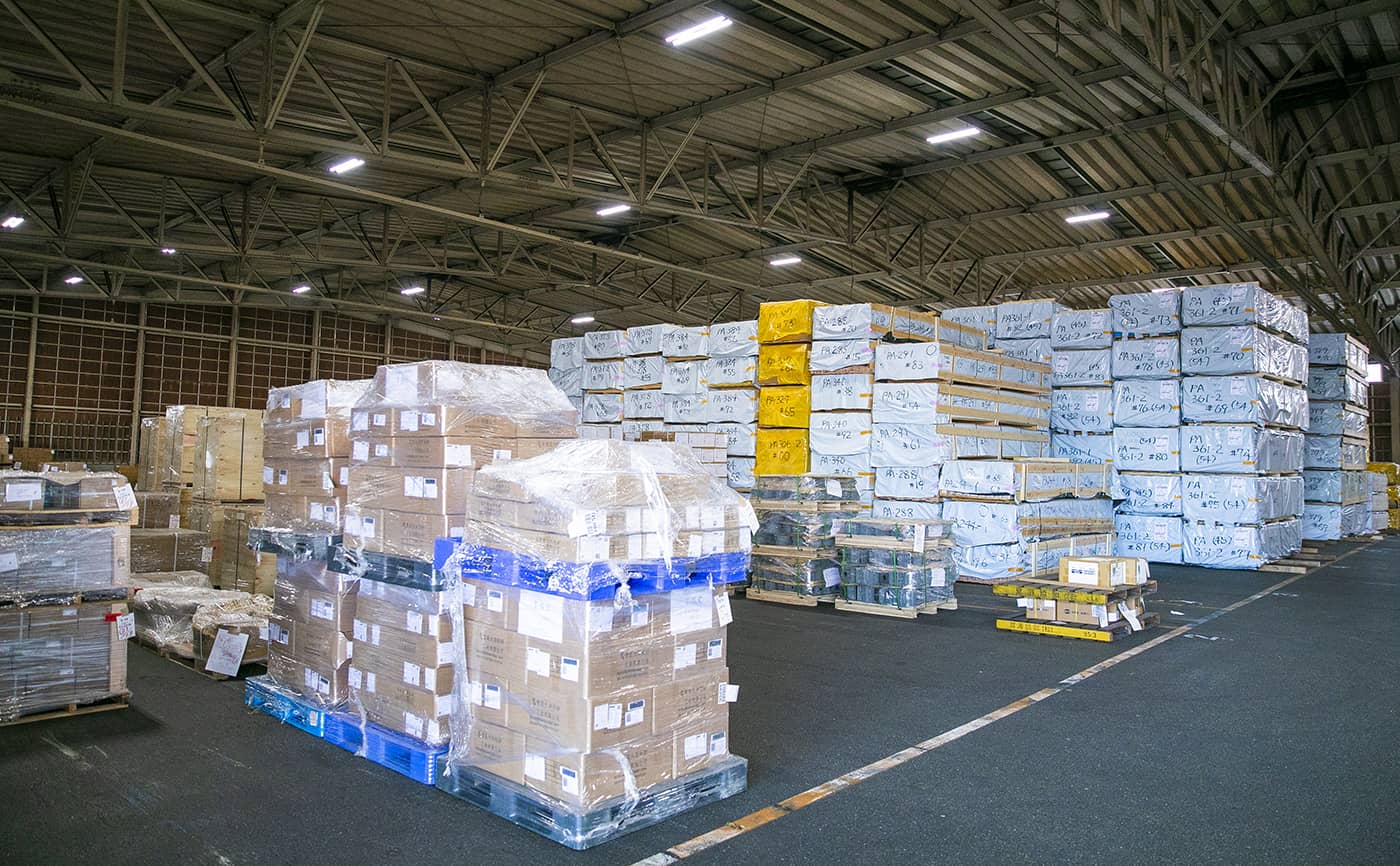 Please leave everything to us, from the collection of cargo on
We accept orders starting from cargo collection at a specified place such as the factory or warehouse of a customer. We can handle various cargo from small lots counted by the cardboard box to very heavy and long items. We handle large machinery such as factory equipment in detail from pick up at the place specified to loading onto trucks. We resolve the concerns of customers, such as "We do not have the time to arrange transportation to the port" or "We want to get professional help as this cargo is difficult to handle." We resolve issues related to cargo with comprehensive power that can provide means of transportation including land transportation, not just marine.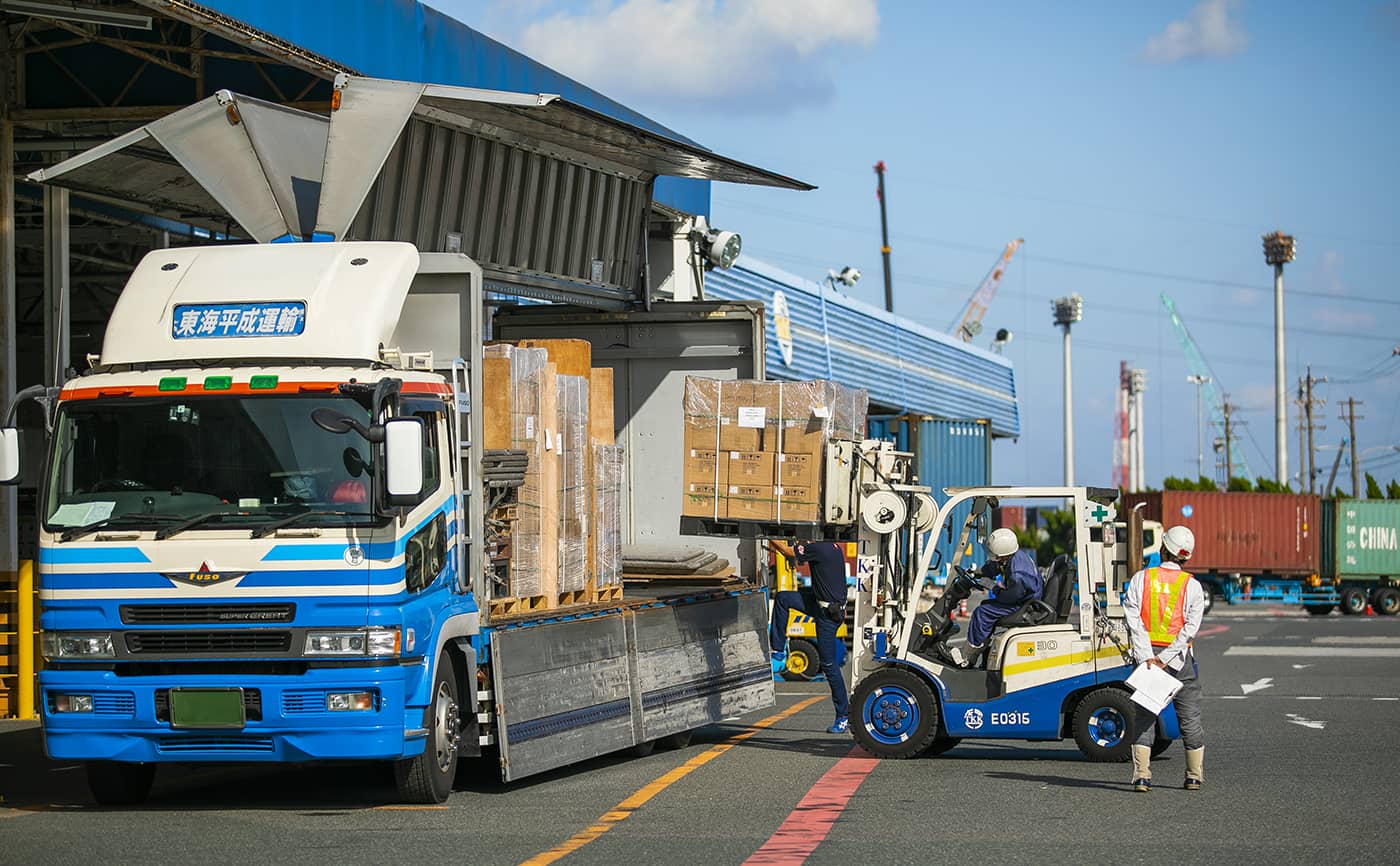 Provision of packaging work and distribution processing services
We provide export cargo packaging services matched to needs in order to realize the safe and accurate international transportation of cargo. We have accumulated knowhow to transport cargo safely and accurately, such as using packaging materials in accordance with the laws and regulations of the country of export in consideration of the shape of cargo, and have established a system that enables various packaging work, including steel packaging, LVL packaging, and tri-wall packaging. In addition, distribution processing of imported cargo is also possible by customer request. Product inspections, tag attachment, and assorted store-specific work. We accept all kinds of ancillary work to get customers' products onto logistics and sales routes.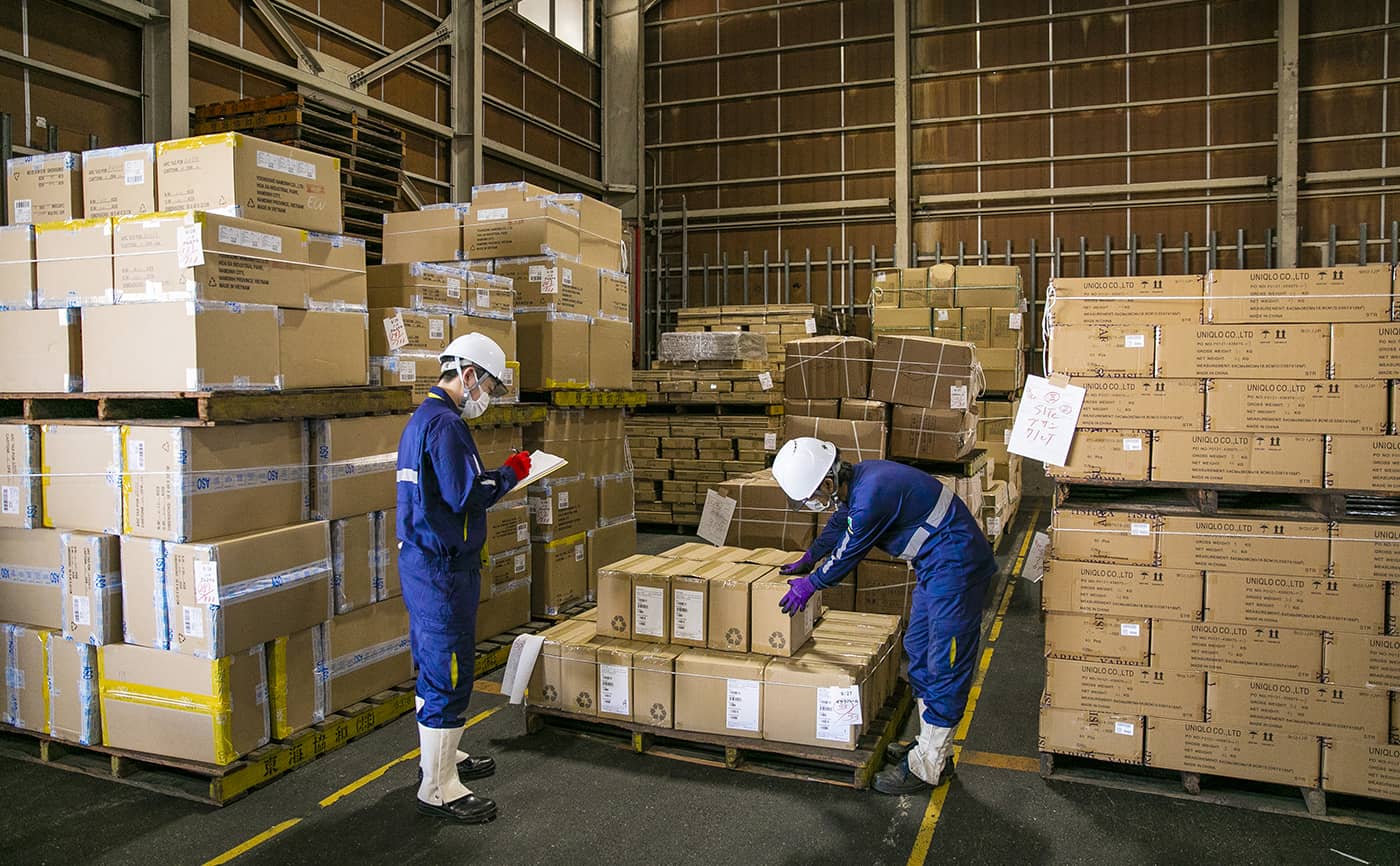 Warehouse work (exports / imports)
[Exports] We use forklifts and dedicated cargo handling equipment to carry out the work of loading collected cargo in containers. Apart from container packing work, ancillary work such as palletizing is also possible. We guide customers' cargo to export with certainty with prompt and careful operations based on thoroughgoing safety management.
[Imports] We use dedicated cargo handling equipment matched to the characteristics of imported cargo and implement cargo management with a complete system from entering to leaving the warehouse. Use of management facilities prioritizing quality management, etc., is also possible. We propose improvements to cargo efficiency by consolidation of cargo bases.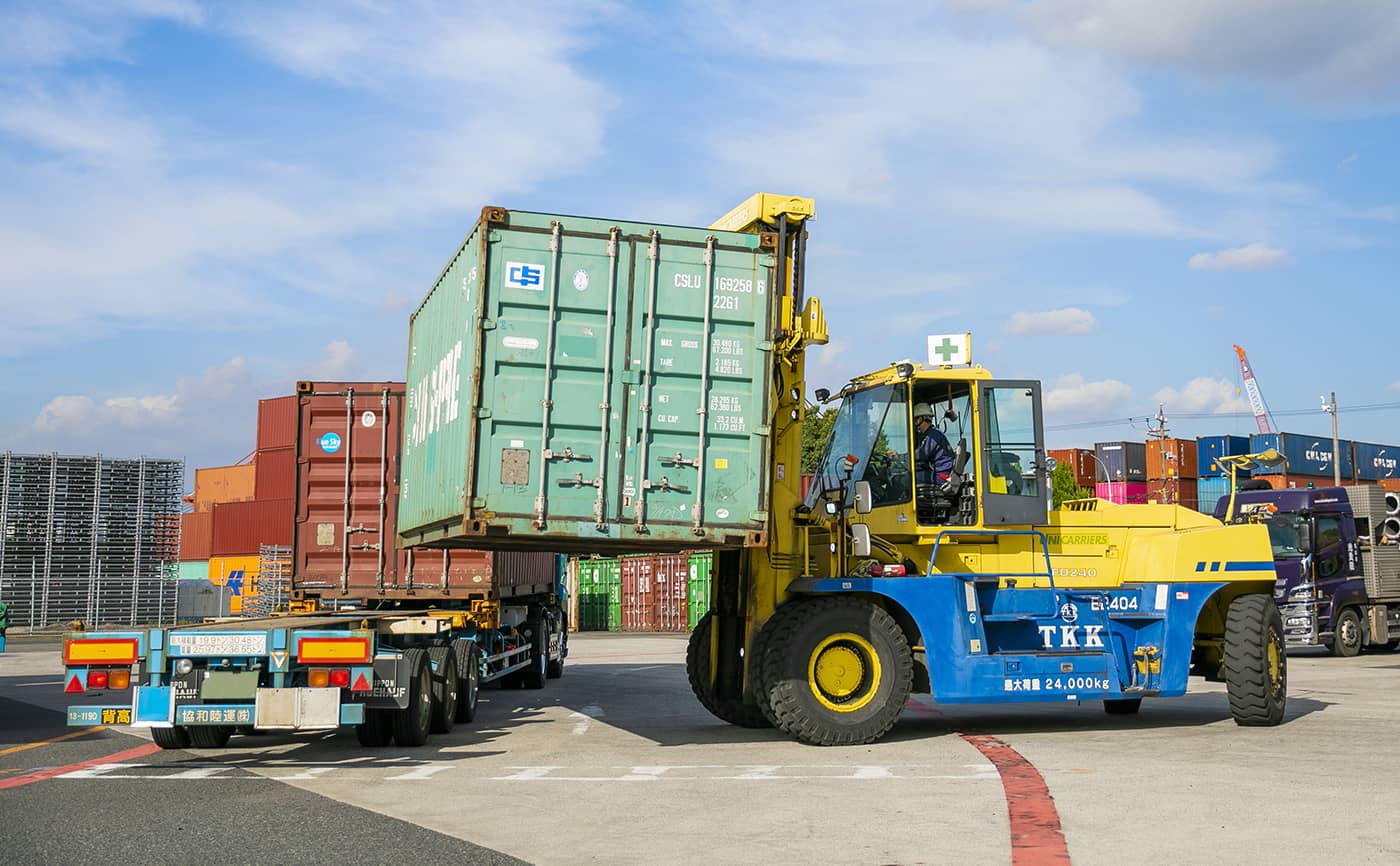 Customs clearance (exports / imports)
After being brought into a bonded area inside port facilities, an export or import declaration is made using NACCS (*) for exported or imported cargo. The company's customs clearance personnel, who have expert knowledge and are rich in experience, perform customs clearance work in observance of compliance and provide safe and accurate export or import work. In addition, they also assist the various legal procedures related to exports and imports, and handle the application procedures required for animal and plant quarantine and food safety when importing.
NACCS: The communication system that connects customs offices and customs clearance workers to process the procedural work with customs related to exports and imports efficiently.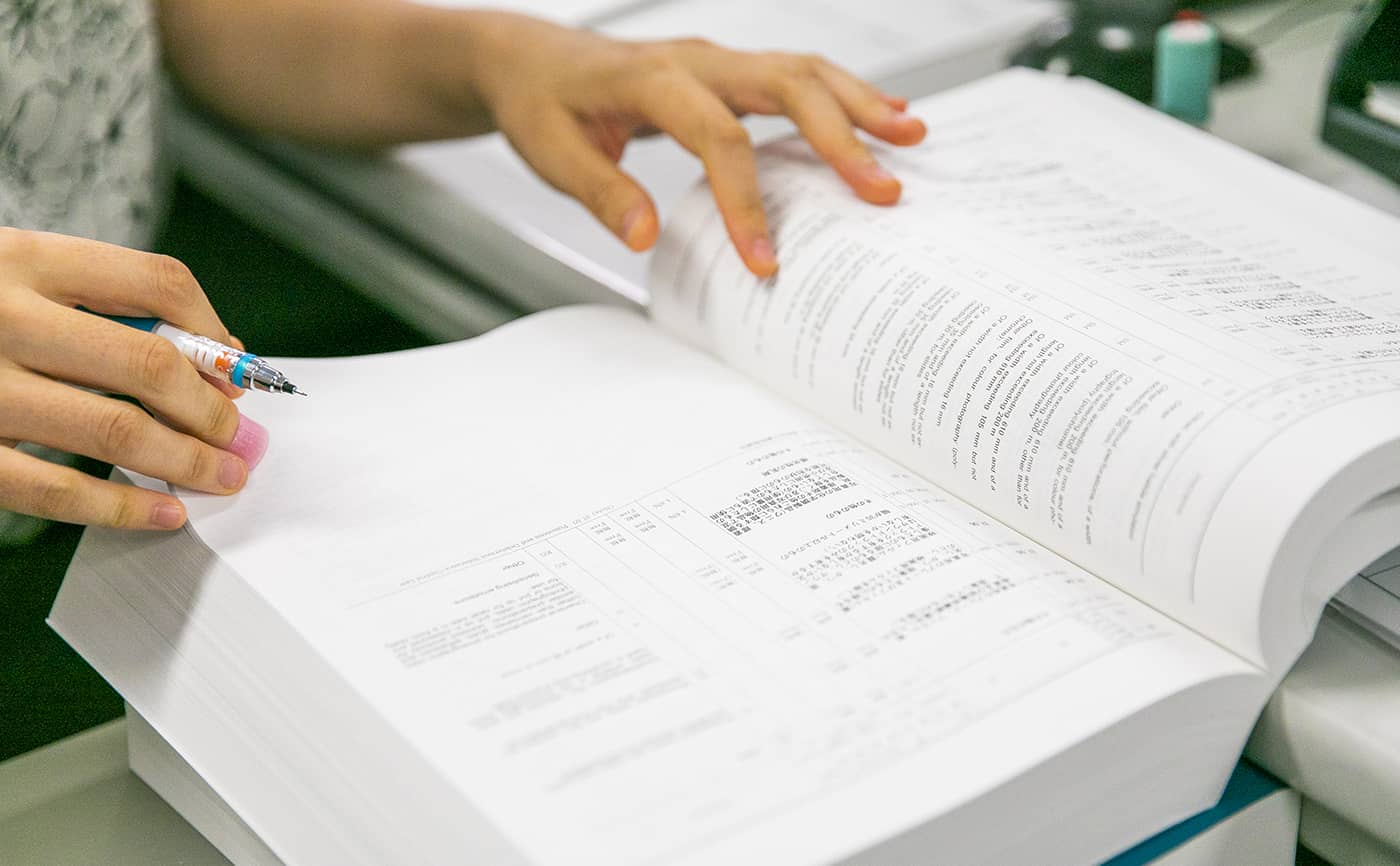 International transportation
We realize transportation matched to needs by selecting the optimal ship from various shipping companies matched to the export destination and schedule specified by the customer. We use cargo ships, roll-on/roll-off ships, etc., that transport heavy items and special cargo selectively, not just the container ships that are the mainstay of marine transportation, to deliver customers' cargo safely and accurately to all regions of the world.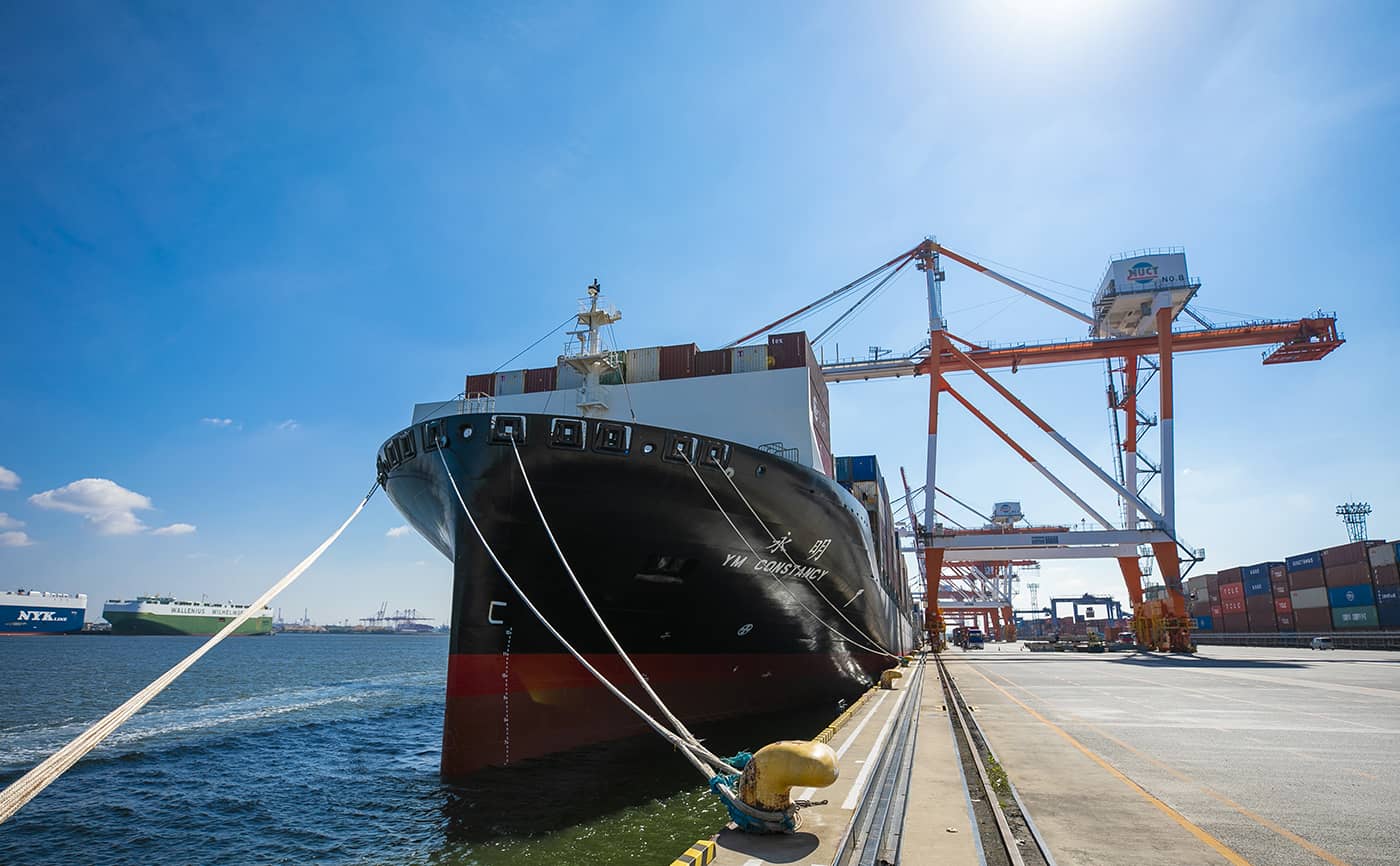 After arriving at the destination port, we deliver to the place specified
After cargo arrives at its destination port, we deliver it to the place specified by delivery using a small lot mixed service by truck or a charter service. For large machinery such as factory equipment, we look after everything up to installation in the place specified. In addition, domestic marine container transportation can also be selected based on conditions such as the distance from the port to the place specified, the route, schedule and costs. We make proposals combining the means of delivery freely matched to the requests of customers. Since our founding, we have supported the exports and imports of customers with detailed services unique to the company, which has continued to provide consistent, composite international transportation services.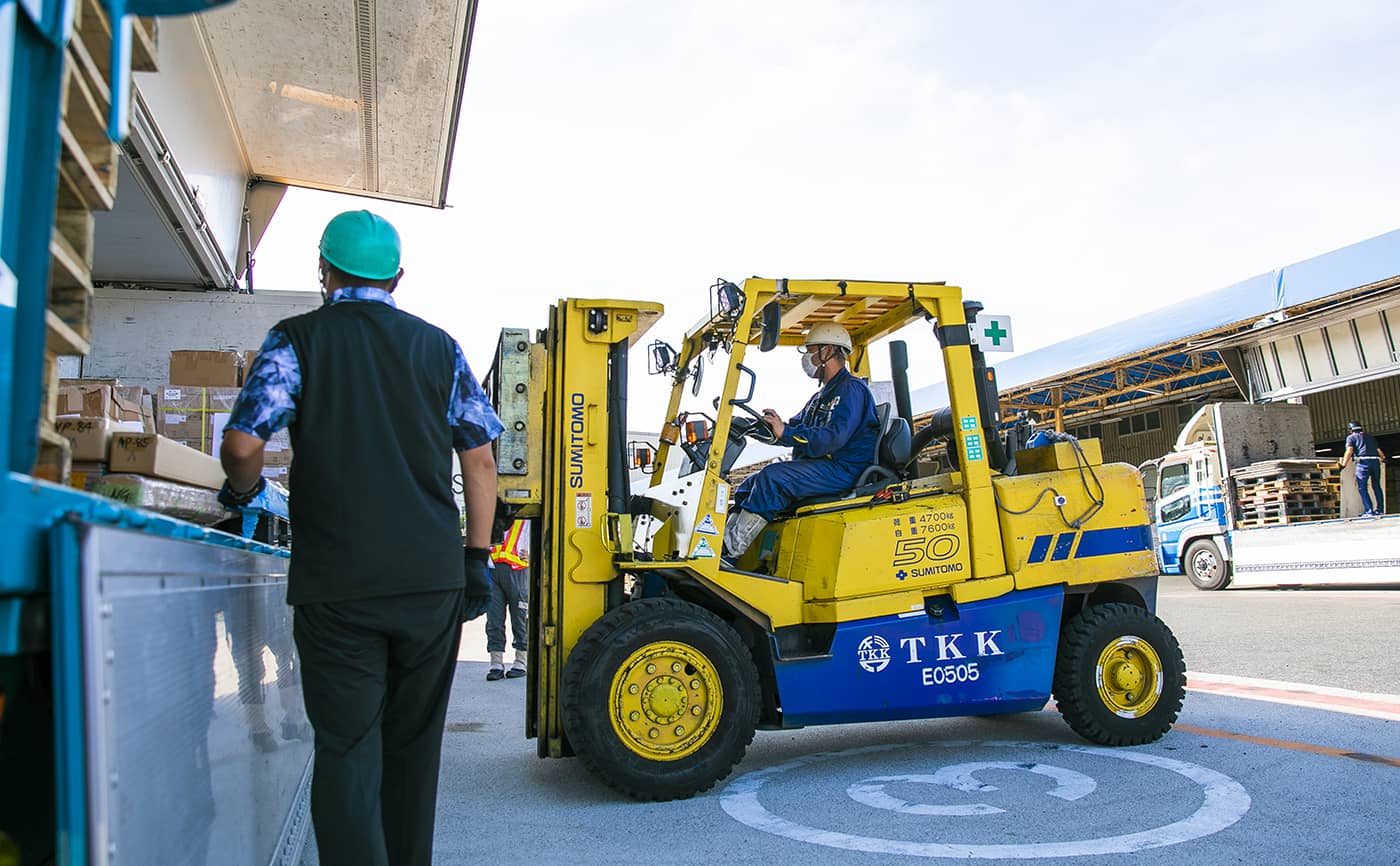 Three-country trade using the Thailand Representative Office
We established the Thailand Representative Office in April 2020. We carry out export and import work between Japan and Thailand, and also provide safe and accurate transportation services using a strong network transporting cargo from Thailand to various ASEAN countries. In addition, three-country trade starting from Thailand is also possible. For example, it is possible to realize consistent, composite international transportation between Vietnam, Thailand and China based on an order from Japan. Of course, the provision of comprehensive logistics services starting from Thailand with all regions of the world, including other ASEAN countries, Europe and North America, is also possible. We provide transportation services from a global perspective matched to the requests of customers.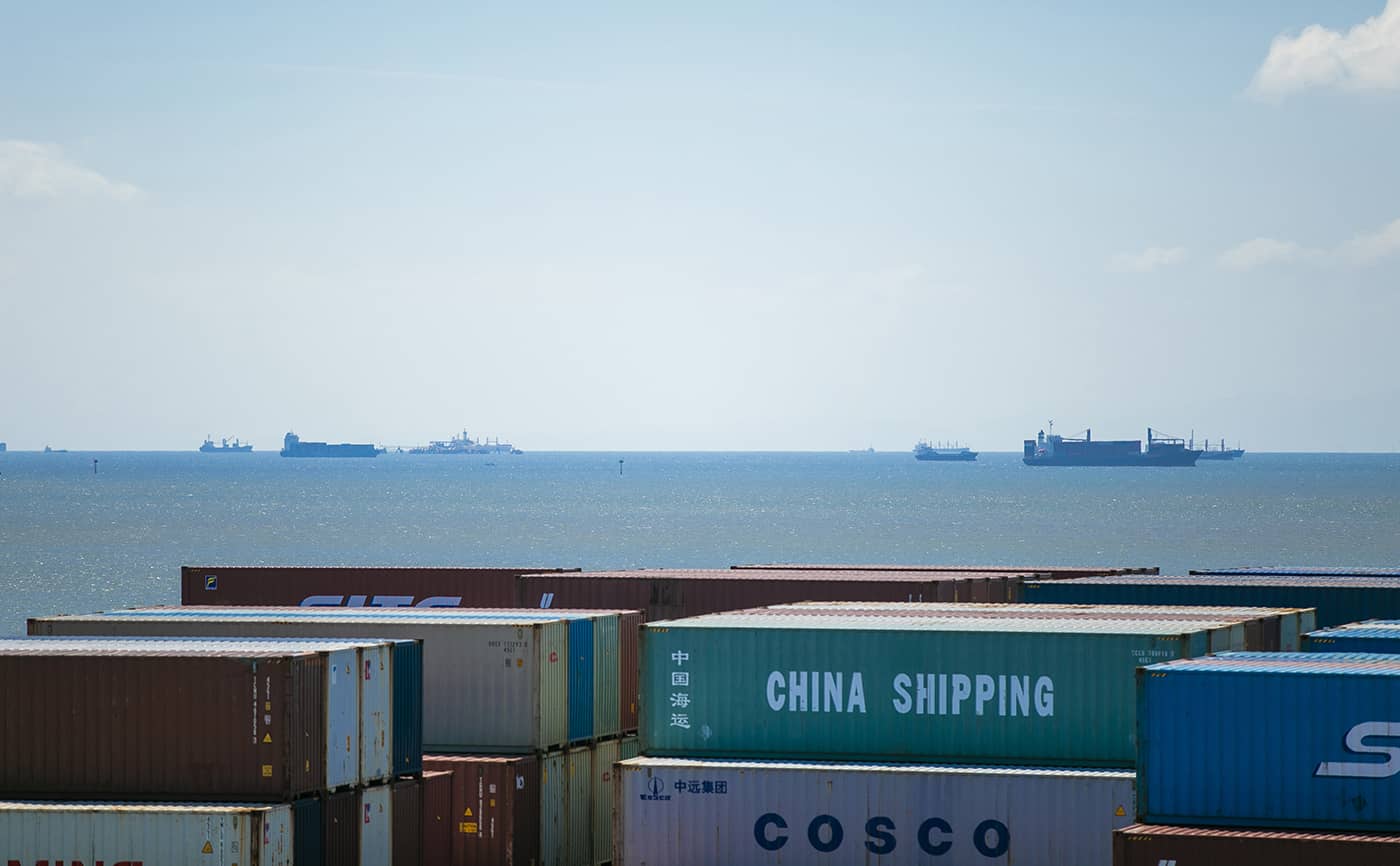 Inquiries
For inquiries about the company's services
and other matters, click here
If urgent, please call our representative
052-651-3111
(representative)