We provide various services including domestic and international transportation as the logistics base for customers at the Port of Nagoya.
Tokai Kyowa Co., Ltd. is a company that takes on the challenge of solving customers' issues in logistics
through the provision of various port operation services including
international logistics, domestic logistics, container storage at Port of Nagoya, and the loading and unloading of cargo at port facilities.
"We want to carry cargo from overseas safely and with certainty."
"We want to export cargo from Japan to various countries around the world."
"Regardless of whether it is in Japan or overseas, we want you to produce land and marine transportation routes consistently."
We use our rich experience and knowhow to meet all customer requests.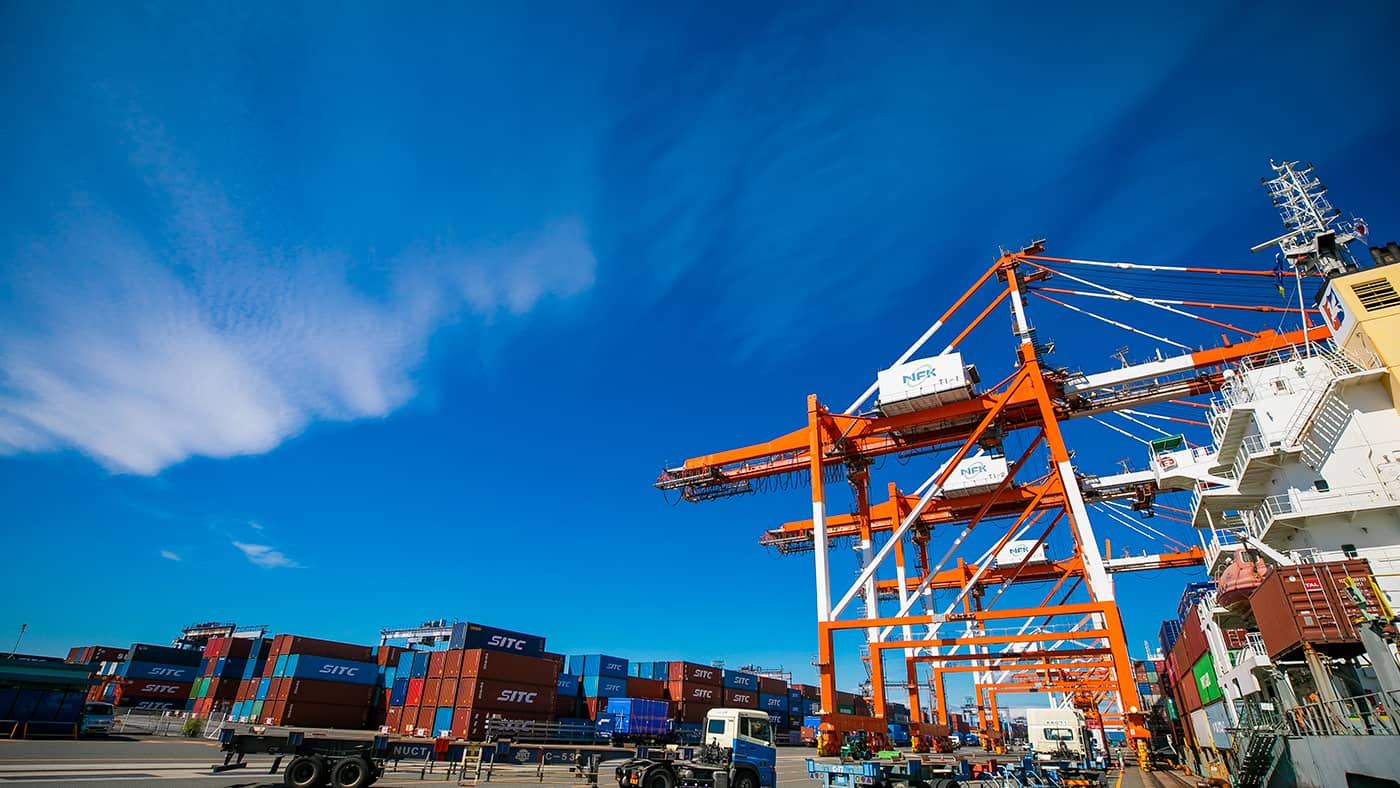 Specialists in consistent, composite transportation combining land and marine routes
Regardless of whether it is in Japan or overseas, we deliver the cargo entrusted to us by customers "door-to-door" to countries and regions throughout the world.
The feature of Tokai Kyowa is that we can provide consistent, composite transportation solutions by selecting from among all means of marine and land transportation for each customer issue.
From Nagoya to Okinawa or Hokkaido. From Port of Nagoya to your specified region in North America or Europe. We produce means of marine and land transportation comprehensively to transport cargo accurately.
Introduction to each service
International logistics
We use our rich international network
to propose consistent, composite international transportation.
We provide transportation services including the export and import of all kinds of cargo to the place specified from the port as the transportation business partner of a truly wide range of customers including the manufacturers and trading companies representative of the Tokai region. In addition to local agents (about 30 companies) centered on Asia, a wide range of international transportation is possible using our international network.
Domestic logistics
[Departing from and arriving at Port of Nagoya] "Consistent marine and land transportation" using the Hokkaido and Okinawa sea routes.
We optimize customers' logistics using a logistics network that reaches the whole of Japan. We provide finely detailed services that meet customer needs by combining various means of marine and land transportation freely. We provide multiple merits with a logistics system for "consistent marine and land transportation" that provides transportation by marine and land routes under centralized management.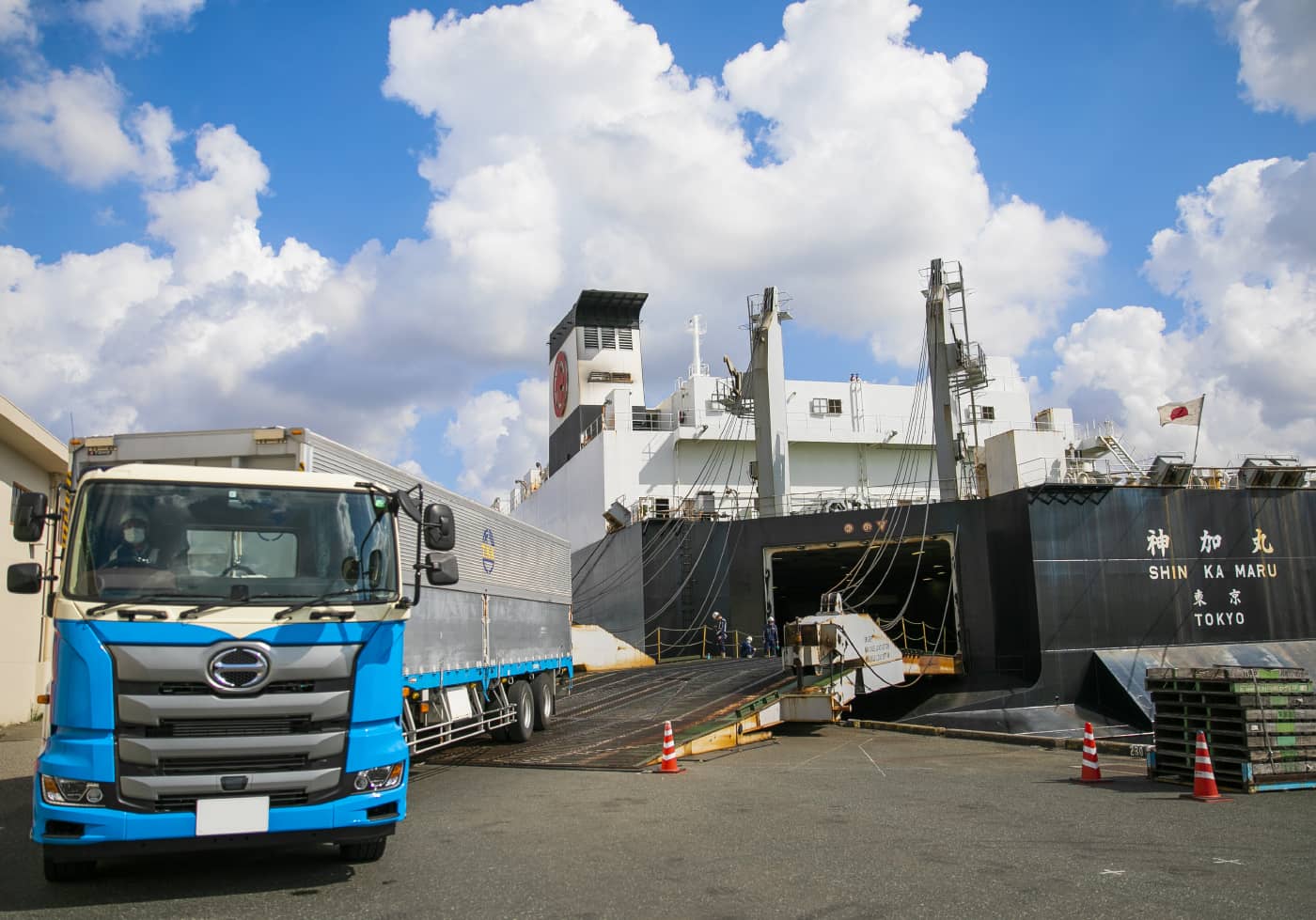 Container storage
We have a multi-function facility in a good location
close to the major terminals of Port of Nagoya.
We use our multi-function facility in the Port of Nagoya district to provide container storage services that resolve the issues of customers. Temporary storage of imported filled containers. Storage of empty and filled containers prior to export. Storage, customs clearance, heating, cleaning, transportation services, etc., for tank containers carrying chemical products Please consult with us if you are having trouble with the handling of containers when importing or exporting.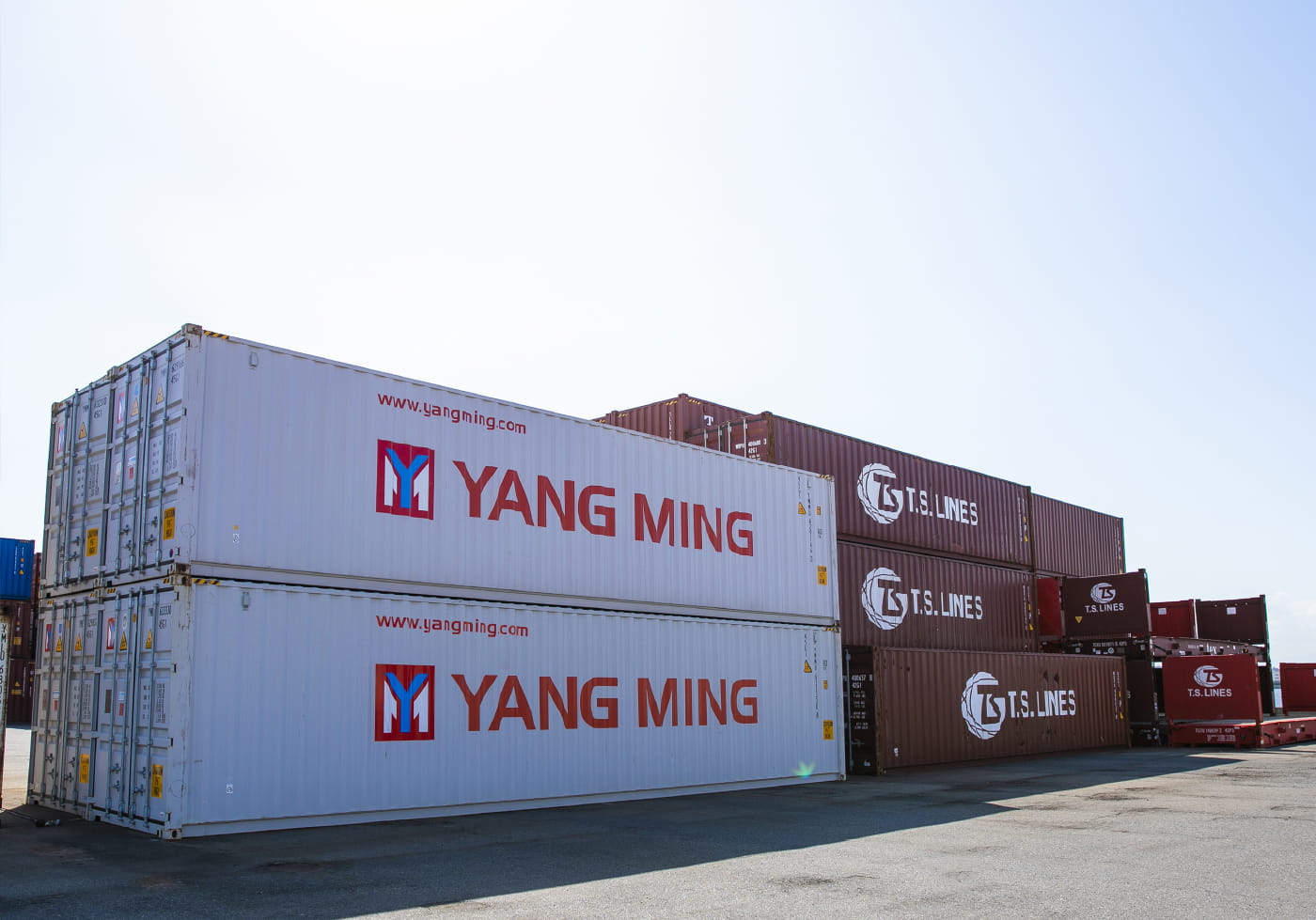 Port logistics
We use the various logistics functions of Port of Nagoya
to support marine and land transportation safely, promptly and accurately.
We carry out work essential to logistics accurately, starting from Port of Nagoya, to support the logistics of customers. At container terminals, we provide appropriate management services for cargo when customers are exporting or importing. We load and unload containers, the point of connection between the sea and land, and provide functions such as stevedoring and warehouse operations all at once to realize safe, prompt and accurate transportation.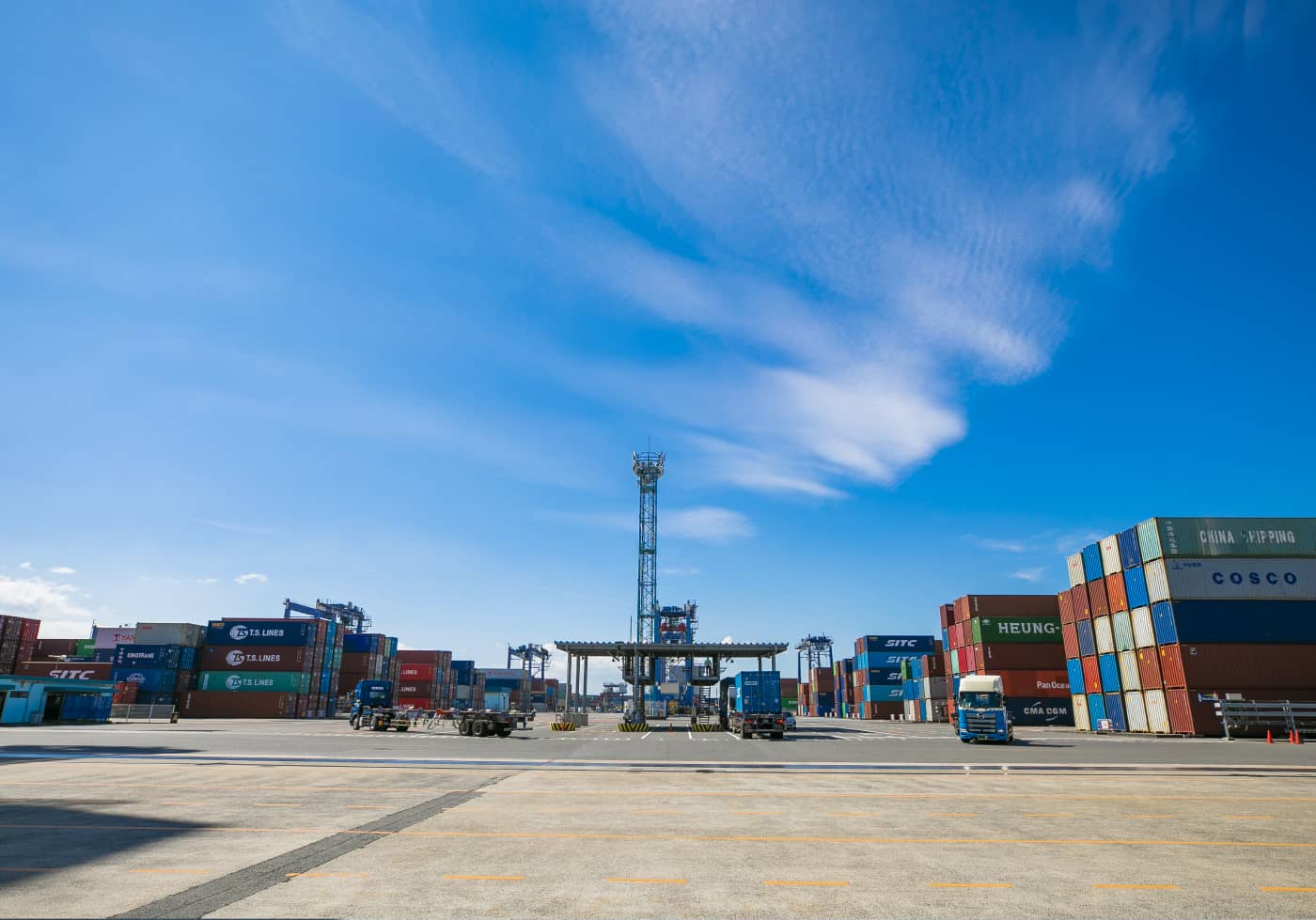 Inquiries
For inquiries about the company's services
and other matters, click here
If urgent, please call our representative
052-651-3111
(representative)